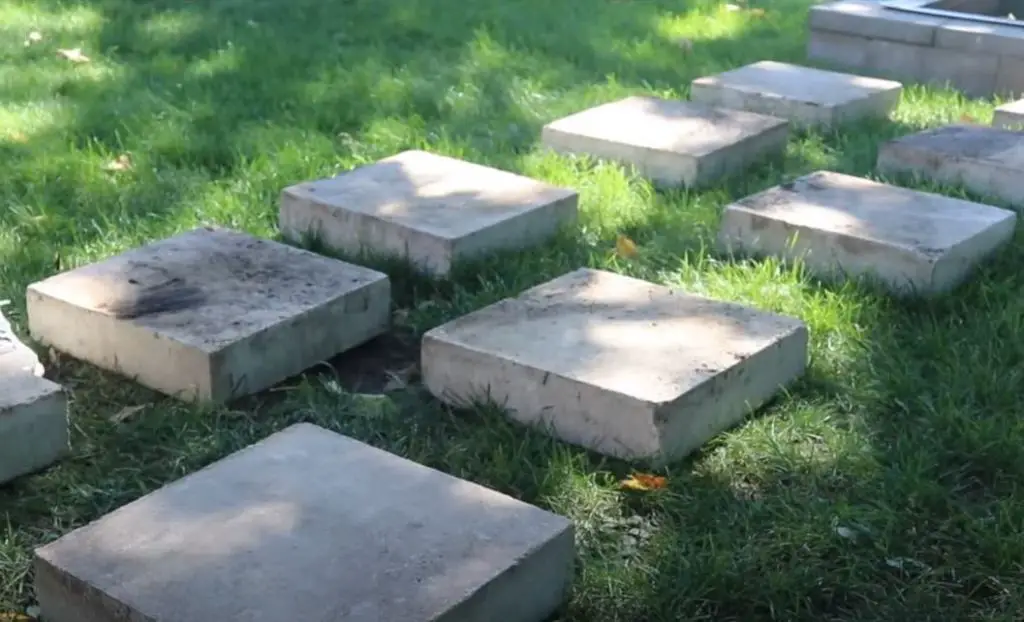 Steeping stones are common things in our house road. But, it is really confusing for us which things we should put between stepping stones. When you put perfect things between stepping stones, the gap increases beauty, provides comfort, and also protects the feet from holes.
So, what to put between stepping stones? First of all, you can put different plants between stepping stones. Moreover, the stepping stones also allow tile, ceramic, as well as soil. It depends on you which things you put between stepping stones.
However, I used some plants in my garden between stepping stones. I also watched some of the houses that used other plants. So, check out the following plants so that you can put them between the stepping stones.
Table of Contents
What to Put Between Stepping Stones?
Though you can put several things like tile, glass, and others between stepping stones, putting the plants truly wise things.
You will put both artificial and natural plants between stepping stones. Here, I am going to share with you some natural plants so that you can easily put them.
Dwarf Mondo Grass
Dwarf Mondo grass is an evergreen type of grass. So many people use this grass as an alternative to lawnmower grasses.
Though it becomes hot in the morning sun, after some time, it is cool down. The grass is popular in Virginia, Georgia, Canada, the UK, and some other countries and states.
So, if you love to see your stepping areas always evergreen, you can apply this Dwarf Mondo type of grass.
Creeping Thyme
When you love colourful stepping stones in the gap section, you should not avoid creeping thyme.
Generally, it is a type of grass that grow a maximum of 3-inches. Like lawn grass, you can also care for it and cut the grass when it is bigger, up to 3-inches.
From this grass, you will discover tiny flowers ready to increase your lawn's beauty. Note you need to care them properly for long-lasting.
Blue Star Creeper
This is one of the best selections between stepping stones. It provides multiple tiny flowers and Japanese leaves, which add extra beauty to the lawn.
This grass is name Star because the grass comes with a star shape. So, you can consider this Blue Star Creeper between stepping stones or pavers.
Use Glass Between Stepping Stones
Though it is a unique method for most lawn owners, the method is truly workable and ready to increase the beauty of your lawn.
If you are a beginner person who wants to use glass between stepping stones, you need to know plenty of things about this matter.
I would love to suggest you hire an expert so that they can assemble the glass properly. You may need to pay after measuring the areas of the stepping stones.
When to Plant Creeping Thyme?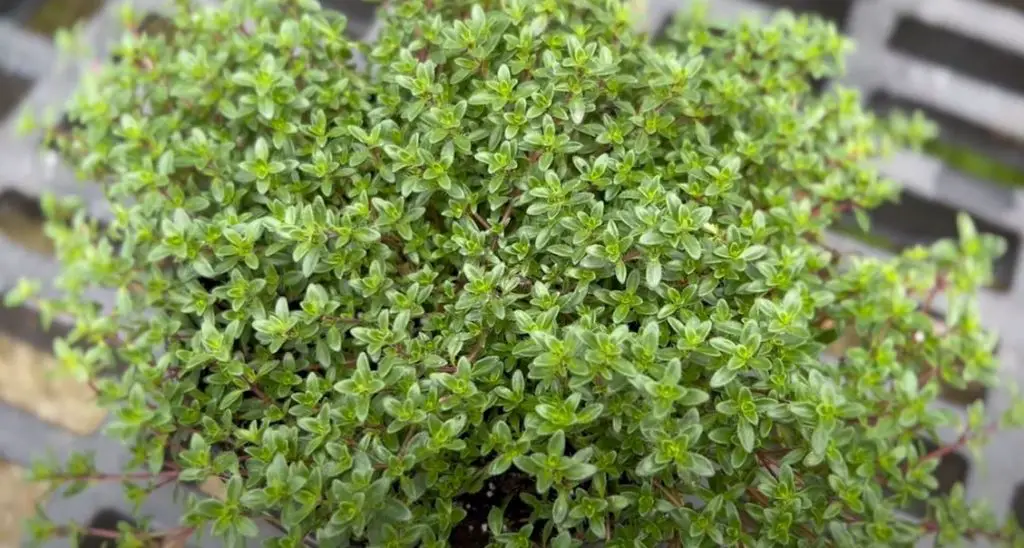 When you decide that you are going to plant creeping thyme plant between stepping stones, you should keep in mind the right time.
You can plant creeping thyme in two times, such as March and May or September and November.
You can plant your creeping thyme within this time. Knowing the perfect time to plant this type of grass is truly important.
FAQs (Frequently Ask Questions)
Q: What is best to plant between pavers?
Answer: According to my experience, creeping thyme is one of the best plants between pavers. Because, this type of plant comes with tiny flowers, different shapes, and easy caring benefits, which also increase the beauty of the lawn.
Q: Do you need mortar for stepping stones?
Answer: It is not mandatory, but you can use mortar for steeping stones for safety. When your mortar between stepping stones, your feet get a proper balance when you walk, which is truly an advantage.
Q: Should stepping stones be flush with the ground?
Answer: When the stepping stones settle on the lawn, you should flush them so that they can more strong and provide you best performance.
Conclusions
You will put several things between stepping stones, such as plants, glass, tile, and other elements. For your kind information, nearly all people use plants as stepping stones which you can also follow.
In the above section, I discuss three different plants which are far better than stepping stones. You can contact us if you have any questions about this question. I hope that you may clear your confusion and easily plant the grass between stepping stones.
Don't Miss: