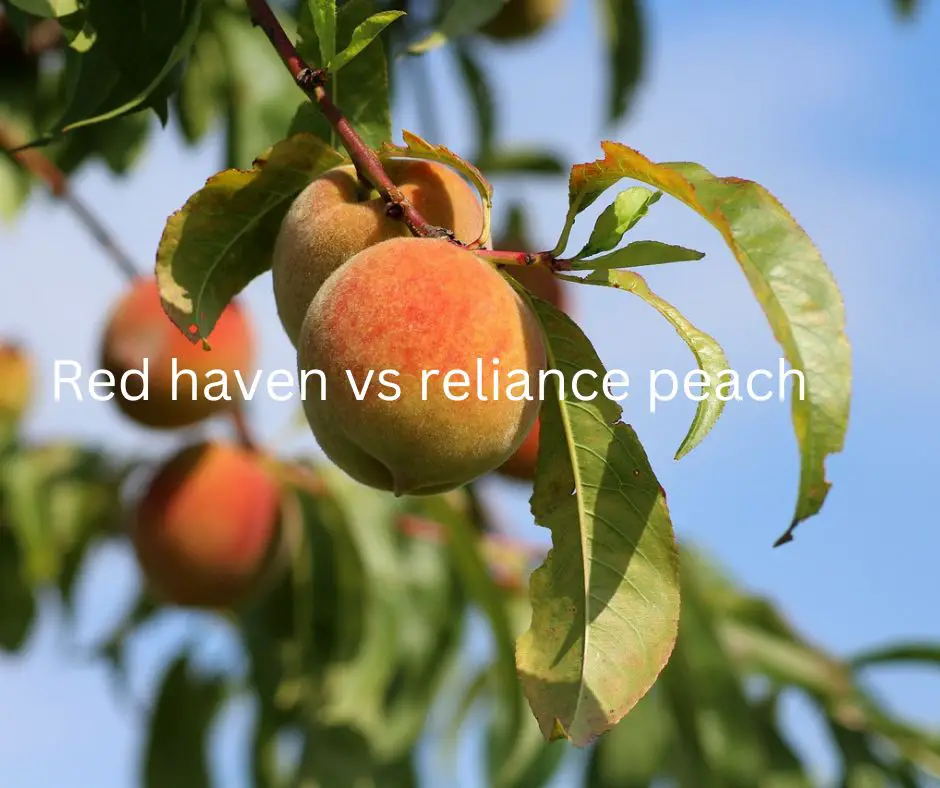 Many similarities exist between Red Haven and Reliance peach. Though they have lots of similarities, you will still find some core differences between these peaches. To compare some core sections between these peaches, you will be able to compare easily of these fruits.
Red Haven Vs Reliance peach comparison allows you to choose the right peach for your garden. There are plenty of varieties you will discover and it is hard enough to afford all of the peaches in the garden.
Red Haven and Reliance peaches are truly sweet, testy, and self-pollinating to plant. If you can only afford any of the peaches, compare each other and finally consider your favorite peach.
Red Haven vs Reliance peach
This comparison section allows you to get individual discussions of these peaches and also get a comparison table to take a quick view. So, stay connected.
Red Haven Peach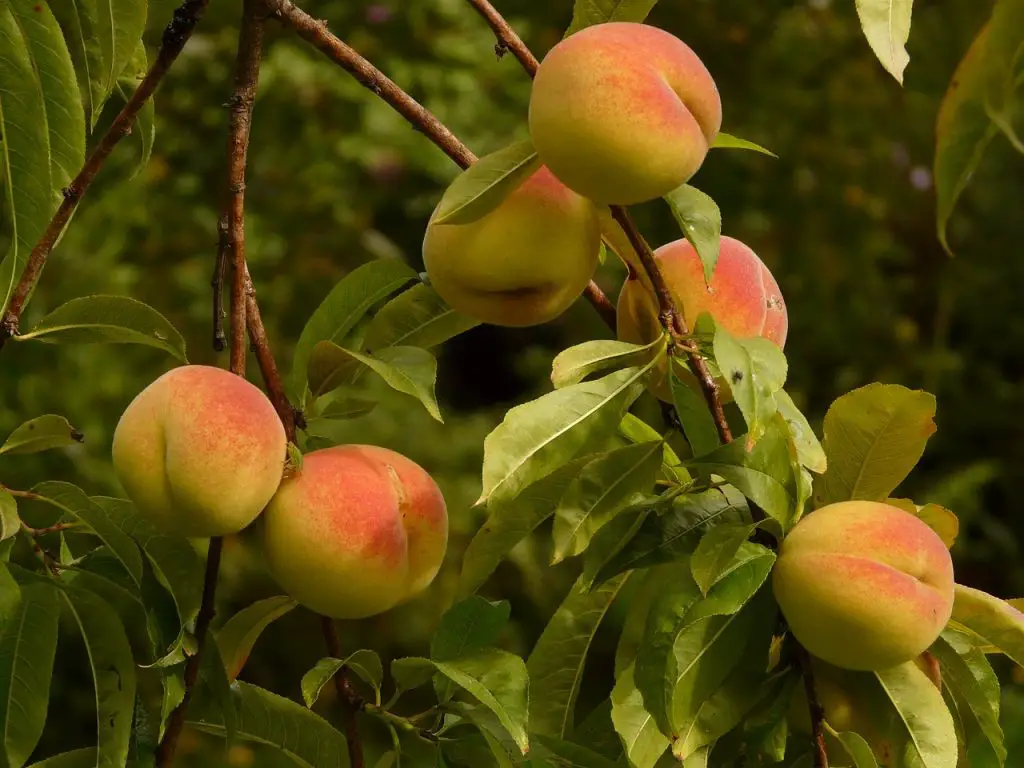 Red Haven peach is a freestone peach. This fruit tree produces large size peaches that look yellow and red in color. It has almost fuzzless skin over the firm.
Most of the garden owner plant Red Haven peaches for eating from the tree. The fruits are truly tasty and sweet to eat.
Moreover, this plant is self-pollinating which means you don't need to arrange pollination to grow fruits from this tree. Furthermore, You should plant the Red Haven Peach in Spring to get quality fruits.
On the other hand, you will plant Red Haven peaches in both indoor containers and outdoors in your garden. No doubt, you love to eat these peaches or grow them for economic benefits.
Reliance Peach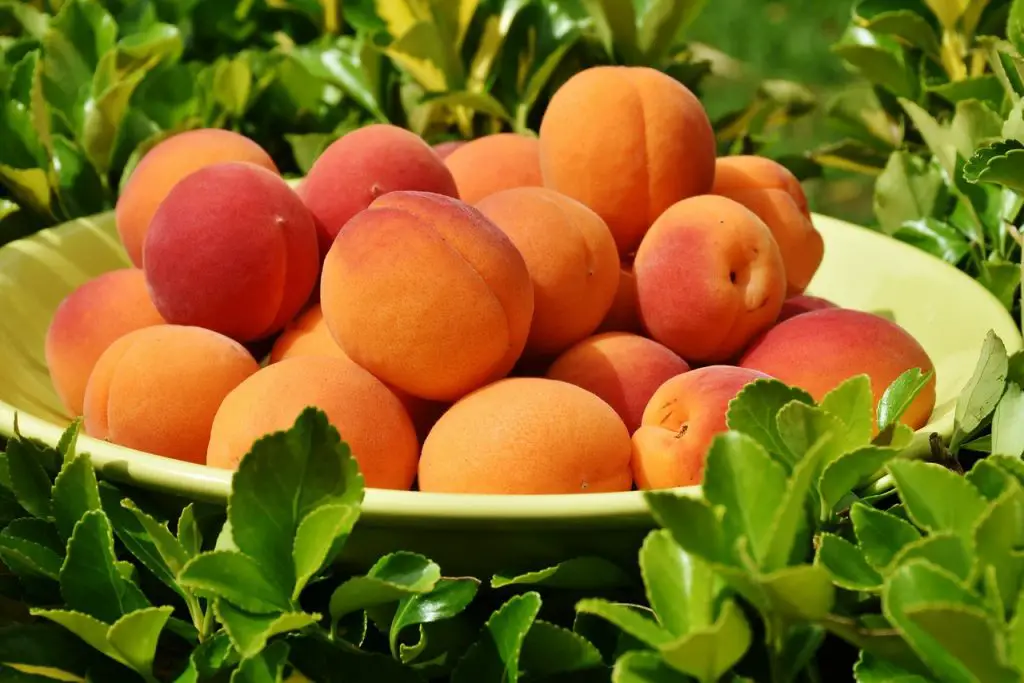 According to Gurney's Seed& Nursery Company, Reliance peach comes with acidic elements and a high amount of sugar which makes the fruit pleasant and good. But, Reliance peach is produced for canning.
Like Red Haven, Reliance peach also comes with a freestone variety. But, this fruit comes in medium-size and you don't discover large-size fruit from the Reliance peach tree.
After ripping properly, you will store the fruits in your freezer or make the fruit juice. The fruits stay long-time than Red Haven.
If you have diabetes or sugar problems, this fruit is not for you. Because, fruits come with high sugar, which may increase your sugar level.
In Southeast Wisconsin, the garden owner planted the Reliance trees in mid-August. They also consider weather conditions. So, it would be better for you to keep in mind the weather condition before planting Reliance peach.
A Comparison Chart of Red Haven VS Reliance Peach
Based on the above discussion and my own experience, I made this chart for you to take a quick look at and get a perfect comparison.
| | |
| --- | --- |
| Red Haven Peach | Reliance Peach |
| Red Haven peach produces large-size fruits | Reliance peach produces medium-sized fruits |
| Juicy, creamy, and testy | It is also juicy and creamy but comes with a high level of sugar |
| The best time to plant Red Haven in Spring to get the best quality fruits | It would be better for you to plant Reliance peach in mid-August |
| Suitable for all people to eat these fruits | This fruit is not suitable for diabetic people because of its high sugar |
| The plant is suitable for both personal and economic | You may hardly produce the fruits for economic benefits |
Red Haven Peach Taste
Red Haven peach fruits are much testy and tasty to eat. Moreover, this fruit is creamy, stone-free, and produce for canning. So, you will serve this fruit for kids, adults, old, and any kinds of ages people.
On the contrary, you will store the fruits for long-time eating. You will freeze the fruits or store them another way. The less sugar level allows you to eat without facing diabetes problems.
Reliance Peach Taste
Reliance peach comes with different tests of Red Haven. This fruit comes with a high level of sugar. It is also stone-free and creamy to eat. Moreover, you will make the fruit juice for long-time eating.
FAQs (Frequently Ask Questions)
Q: Is Red Haven peach sweet?
Answer: Yes, Red Haven peach is sweet and juicy as well as creamy. The fruit comes in medium-sized that's why you will comfortably eat the fruits. The free-stone and soft thing make this peach more sweety to eat.
Q: What are red haven peaches best for?
Answer: The Red Haven peach is the best fruit for canning, making juice, and eating in your open mouth. Moreover, you will freeze the fruits for a long-time because these Red Haven peaches are long-time storable fruit.
Q: What does a reliance peach taste like?
Answer: The Reliance peach taste is a sweet and peachy flavor. You will get high sugar from this fruit and that's why you will also feel extremely sweet test. Moreover, the fruit is also tested creamy to eat.
Q: How big do reliance peaches get?
Answer: The Reliance peaches grow 12-15 ft. tall. The growing performance depends on the weather and sunshine. If the weather comes in good conditions and the soil is suitable for these fruits, you will discover large size peaches.
Q: How big do red haven peaches get?
Answer: According to my research, the Red Haven peaches come in 12′ – 15′ (3.6m – 4.5m) sizes. The size also depends on your caring system, cultivation ways, and others.
Wrapping Up!
Red Haven and Reliance are two popular fruits which cultivate in the garden. But, it is confusing for a garden owner to choose any of them. Because both of the fruits are popular and tasty to eat as well as self-pollinating.
But, it is true that Red Haven is more popular than Reliance peach fruit. Why? Because Reliance fruits are not suitable for all people because of their extreme level of sweetness. So, if you think that you need to choose any one between Red Haven & Reliance, you can go for Red Haven to get quality fruits and economical benefits.
Don't Miss: